Make the most of your diverse team
Cross-cultural competency training can address your productivity challenges
Study after study has illustrated how diverse teams outperform in the workplace. The benefits go right to the bottom line of organizations looking for a competitive edge in a globalized economy.
That is, if an organization's managers know how to effectively manage their diverse teams.
How well can a baby-boomer work with a 20-something grad? What about a Canadian-born product manager with a new software engineer on the team, fresh from Romania, or Vietnam, or Brazil?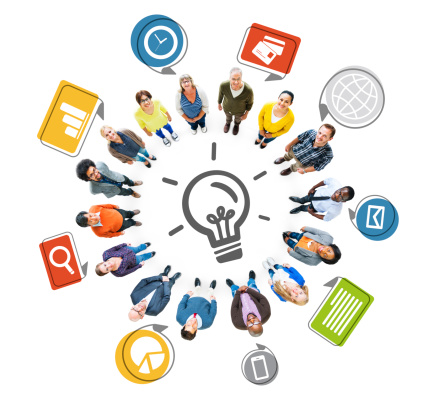 Gender. Ethnicity. Age. Diversity in whatever form offers a wealth of perspective businesses can turn to their advantage to innovate, connect with specific groups of consumers and reach new markets.
Businesses across the National Capital Region are in the sweet spot when it comes to levering diversity – almost a quarter of Ottawa's population is foreign-born, hailing from 160 countries.
But misconceptions, misunderstandings and a simple lack of awareness can easily undermine the advantages of a diverse team. Waiting until issues become obvious only serves to hurt morale and profitability.
"Managers and team leaders often struggle to understand the cultural considerations that may be slowing progress and productivity," said Henry Akanko, Director of Hire Immigrants Ottawa (HIO). "When you have diverse groups, decision-making can take longer because there are a variety of voices at the table, but those decisions are often more effective and more beneficial."
The healthy and proactive alternative is to take your team through the cultural competency training available from Hire Immigrants Ottawa.
HIO's interactive training modules cover everything from verbal and non-verbal communications, to interviewing skills, performance management and intercultural problem-solving.
Diane Johnson, principal of Johnson Executive Search Inc., finds that hiring skilled foreign professionals into her clients' businesses supports their growth and expansion into new markets.
"Small and mid-sized businesses need HIO's training," she said. "They need to understand the cultures they are bringing into their firms, to keep these employees happy and engaged."
To learn more about how HIO can help you make the most of your people, contact us at: events@hireimmigrantsottawa.ca or 613-683-3370