2014 Employer Excellence Awards
Congratulations to TD Bank!
A leading North American bank, TD is committed to being a bank of choice for the diverse communities it serves. An important element to this success is to hire people who reflect the diversity of those communities. This means creating a workplace culture where employees — and customers — feel valued, respected and supported. TD's diversity agenda, which is driven from the very top executive ranks, centres on attracting qualified skilled immigrants who can communicate with a branch's customers in their own language.
All managers are mandated to take part in cross-cultural training, diversity, and interviewing and hiring workshops to guard against hiring bias. The bank's recruitment team weighs financial, technical or customer service experience from another country as well as an individual's "fit" within the bank over "Canadian work experience". Hiring managers are counselled by the recruitment team when necessary. Once hired, skilled immigrants in financial positions can take advantage of free training programs to help them gain required certifications or licences. Tuition assistance is also provided for employees who want to upgrade their knowledge and skills through work-related courses.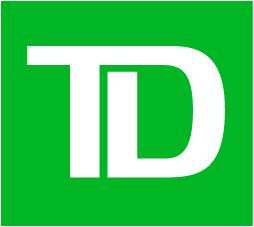 "At TD, diversity and inclusion are part of who we are and everything we do. Like Hire Immigrants Ottawa, we recognize and value the experiences, perspectives and talent that New Canadians bring to the table," says Manjit Singh, Senior Vice President, Finance, TD Bank Group, CFO, Canadian Retail and member of TD's Diversity Leadership Council. "We are committed to building an inclusive environment where every employee and customer is valued, respected and supported."
Diversity is the key to TD's success.
With diversity a strategic business priority, it is no surprise that TD has cultivated a range of relationships with well-respected local, regional and national organizations that serve diverse groups to ensure that it reaches the broadest possible talent pools. Networks include the People With Disabilities Network; Aboriginal Employee Circle; minority groups in respective communities; LGBTA Pride networks; and the Women in Leadership Network.
In Ottawa, TD's Asian Leadership Network, an employee resource group, works with LASI World Skills to place new immigrants with mentors at the bank. Additionally, TD hiring managers participate in over 50 networking events every year, as well as cross-cultural training workshops offered by HIO. A member of the local recruitment team sits on HIO's Finance Sector Working Group and a senior human resources manager sits on HIO's Employer Council of Champions.