University of Ottawa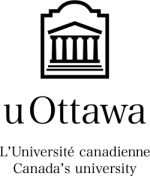 The University of Ottawa's Access uOttawa program is an initiative to create workplace diversity. Its purpose is to recruit a pool of fully qualified, job ready, bilingual candidates (French/English) from specific diversity groups including skilled immigrants. The ultimate goal is to increase diversity at the University.
Candidates are recruited to work in the fields of Finance, Communication, Project Management, Marketing, Accounting, Secretariat, Administration, Human Resources and Information Technology. Access uOttawa supports managers in filling short term positions (e.g. maternity leave, parental leave, resource leave, sick leave) and provides valuable, marketable work experience to program participants in all targeted groups.
One target group in the Access uOttawa program is internationally trained individuals. The University began working with local agencies serving immigrants, who helped them identify and recruit suitable candidates.  Candidates who match the essential qualifications were met for a preliminary pre-qualification interview and references were verified. Successful candidates were hired for terms varying from 1 to 8 months.
Immigrant candidates who applied at the University and who were not job ready (e.g. their academic credentials had not been assessed) were referred to community partners including LASI World Skills, Algonquin College or the National Capital Region YMCA/YWCA.  These organizations are valuable supports for the Access uOttawa program, offering immigrants the support, training, and other assistance needed for employment in the Canadian workforce.
Through HIO the University also developed networks and partnerships with engaged employers and other stakeholders in addition to the agencies serving immigrants. Access to all of these knowledgeable resources was a critical factor in the success of the Access uOttawa program in targeting internationally trained individuals. These resources reinforced much of the work that the University had been doing around diversity, and helped the Access uOttawa program design its training session, its lunch-and-learn sessions, and its career fairs.
Managers were very pleased with both the quality of the candidates and the speed with which they obtained a candidate. At the end of the contract candidates were eligible to re-enter the Access uOttawa database for another work experience opportunity.  Many candidates have the opportunity to be renewed and replaced within the institution and a few candidates were hired permanently.
For its leadership, the University of Ottawa received an Employer Excellence Award from Hire Immigrants Ottawa in 2009.
Read the story of Juan Sarmiento, one of the skilled immigrants working at the University of Ottawa