Employer Learning Forum
Using Storytelling to Attract Immigrant Talent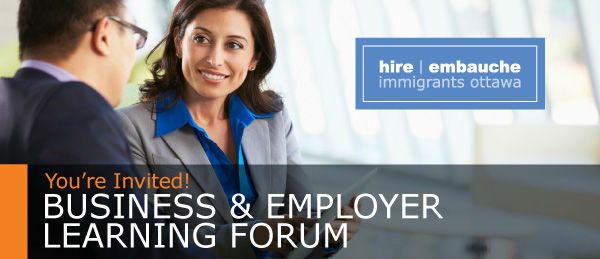 Tuesday, October 18, 2022
In today's highly competitive labour market, job seekers have options when they're applying for jobs, while companies are under more pressure to communicate what makes them unique to a prospective applicant. Candidates are increasingly making decisions based on a company's culture and values before choosing whether to apply or accept an offer of employment.
This hands-on workshop will help participants explore how to use storytelling to highlight their equity, diversity, and inclusion (EDI) initiatives as a competitive advantage in order to attract diverse talent.
Questions this workshop will answer:
We're investing in EDI, but how do we talk about it without being performative?
We're struggling to attract talent, how do we showcase our unique culture?
I know this is important but I'm busy with other work priorities and I'm not a writer. Where do I start?
Participants will leave with:
A list of where to find stories that show inclusion in action at your organization.
Five questions to ask your employees to understand what makes them stay.
LinkedIn post templates that go beyond generic "we're hiring" posts and a system with writing prompts to create your own.
Who Should Attend?
Employers, Small and Medium-size Business Owners, HR Managers and Recruiters across all industries and sectors.
Facilitator: Erica Howes
When:  Tuesday, October 18, 2022 (1: 30 p.m. to 3:00 p.m. EST) – on Zoom
Admission: Free – Advance Registration is Mandatory by October 14, 2022.
Register Today
New!

For additional information, please contact us at events@hireimmigrantsottawa.ca