Employer Learning Forum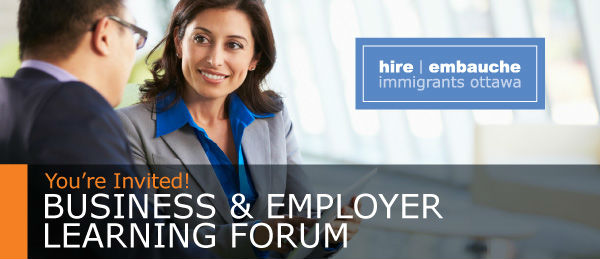 November 30, 2021
Emerging from the Pandemic – Employment Law, Regulations and Accommodation.
Since March 2020, employers have been steering their way through the pandemic and its impact in the workplace. Businesses have had to adapt and accommodate their operations to an unpredictable reality that includes ongoing changes in policies and regulations, and in many cases, pivoting to remote work. As vaccination roll out become widespread and provide a glimmer of hope for economic recovery, workplaces are identifying new challenges to address accommodation requirements while continuing to foster inclusion and belonging for their talent.
Join local experts in employment law and human rights to learn the challenges and legal implications as we navigate the disruptions to our organizations and workforces.
Who Should Attend?
Employers, Small and Medium-size Business Leaders and Owners, HR Managers and Recruiters across all industries and sectors.
What to Expect:
Understanding options in creating vaccine policy protocols in the workplace.
Practices and consideration for employers adopting a hybrid or remote workplace.
The difference between the duty to accommodate and exemption requests.
Evolving practices and considerations for inclusive workplaces.
Speakers:
Andrew Vey, Vey Willetts LLP
Paul Willetts, Vey Willetts LLP
Malini Vijaykumar, Nelligan Law
Kate L. Agyemang, Gowling WLG
WHEN: Tuesday, November 30, 2021 (1:30 PM to 3:00 PM) – on Zoom
REGISTER: Online
ADMISSION: FREE – Advance Registration is mandatory by November 26, 2021.
For additional information, please contact us at events@hireimmigrantsottawa.ca