Iversoft: Finding the Best means Accessing New and Diverse Pools of Skilled Talent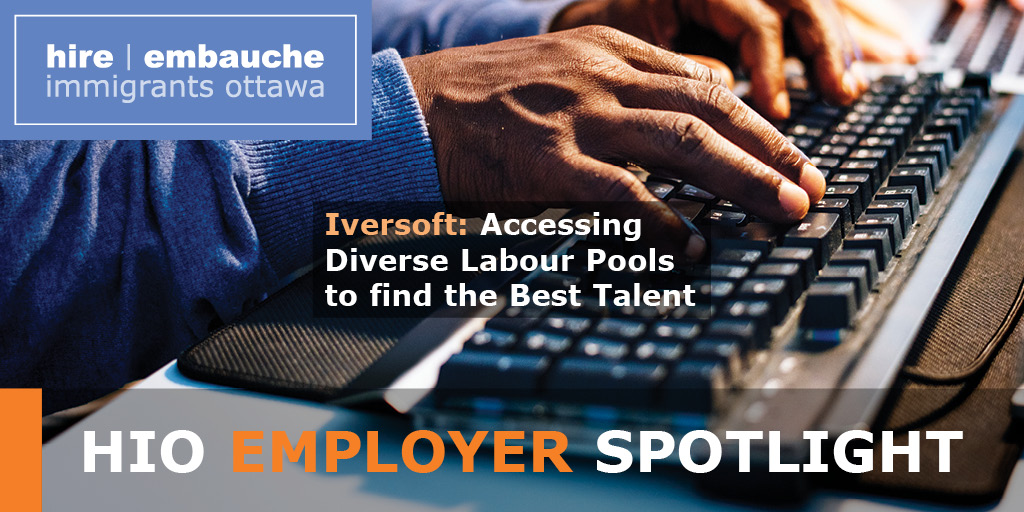 Iversoft at a Glance.
In several ways, Iversoft stands out from the traditional IT sector crowd. Defying the stereotype that this sector is broadly male-dominated, three of the four members of the leadership team are women. The company was founded by Vicki Iverson, who is committed to mentoring women in science, technology, engineering and mathematics (STEM).
The full stack digital agency began as a start-up 10 years ago and has quickly grown into a digital firm that is expanding into new markets. Even as they broaden their scope into markets like Toronto and the USA, the company is committed to remaining in Ottawa. "We will always be in Ottawa, it's a safe and stable place to do business, and it's easy to convince people to move here," says Steph Barlow, Director of People and Culture.
Finding the Best Match
Iversoft has been working with Hire Immigrants Ottawa (HIO) for approximately 2 years and is a member of the IT Employer Working Group. They have attended several workshops and events and have even hosted an IT Coaching event where employers provide career search guidance and advice to immigrants in their sector.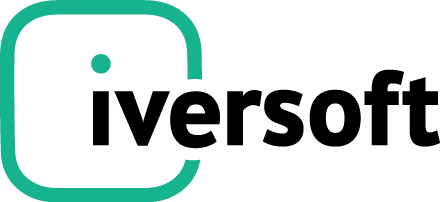 This winter, Steph participated in HIO's Employer Learning Forum (ELF) on Smart Sourcing: Proven Strategies and Programs to help you Connect with, Assess, and Hire Top Immigrant Talent. Along with a panel of experts and practitioners, the event engaged immigrant serving agencies and their job-seeking clients to network with employers. "I knew going in that we were looking to meet someone who could do marketing and sales, and it did not matter to me if they had Canadian experience", she says. Aline Ragazzi Bonassa, a recent immigrant, was the first person Steph met at the ELF event. "I asked her what she did, and she told me it was marketing" recalls Steph. After a few more questions, Steph asked Aline to send in her resume, and after reviewing the resume they scheduled an interview. It was a great match! Aline was hired to work in marketing at Iversoft.
Accessing Community-Based Networks
Working with HIO means accessing entirely new community-based networks and talent. For example, Aline was part of the Experica 2.0 program, a mentoring and work experience program for internationally trained professionals that is offered by the Vanier Community Service Centre. Through the Experica 2.0 program, Aline was prepared for and invited to the HIO event and came to network with employers looking for tech talent.
Beyond the Traditional Source for Talent
"Human resource professionals are always looking for top talent, that ideal candidate who will be the best match for the company and the role; there are untapped labour market pools in Ottawa…and if you are not accessing these, you are cutting yourself off from finding the best of the best," Steph advises. This is where working with HIO especially benefits employers. Hiring from a diverse pool of candidates requires that employers go beyond the conventional approach. To take business to the next level, you have to think outside the box. She adds, "If you don't embrace these new perspectives, you will miss the boat."
Diversifying Talent part of Innovative Recruitment
Iversoft does not put heavy emphasis on educational requirements in their job adverts or interviews. They do take educational background into account, but this is not the defining feature of what they are looking for. The interview questions are experience-based. "We just want to know about all the cool stuff you have done, what you are most proud of," shares Steph "And it does not matter if that experience was outside Canada."
Eyes on the Future
Steph is currently in the process of developing further innovative approaches to recruitment. "We are always trying new ways to do our work." Just four years ago, the company employed about ten people and today they have almost 40. Recruitment will be on the forefront as they expand the business. Since talent is difficult to find and to retain, Iversoft is working to ensure that the company is an ideal place for people to work. "We know that happy staff is how you hold on to talent." says Steph. The future is about having that extra edge in finding and retaining the best talent through a belonging and inclusive workplace culture.