Northforge Innovations Inc.
Northforge Innovations is a software consulting and development company focused on advancing the security, speed and intelligence of data packet transmission—the core language of the Internet. Founded in 2004, Northforge specializes in making its customers' products faster, more secure, and more reliable, while reducing their time-to-market and lowering risk. Headquartered in the National Capital Region with satellite offices in Montreal, as well as Israel and Boston, Northforge's success in meeting the secure network communications needs of its more than 75 global clients depends on having strong technical experts.
Recruiting skilled immigrants with niche skills in engineering, technical and project management has been integral to the company's success in providing network infrastructure and security services. Northforge has implemented several strategies—both conventional (direct recruitment through conventional hiring platforms) and unconventional (through employee referrals and international recruitment agencies)—to attract skilled immigrants from around the world, including the recruitment of 17 immigrants over the last year.
"Northforge is honored to win this award. It reflects a strategic decision made in 2013 to search globally for the best and brightest," said Paul Gasparro, Chief Strategy Officer. "Thanks to the Canadian immigration policies, and the efficiency of the immigration authority, we have successfully recruited people from around the globe who have made significant contributions to Northforge."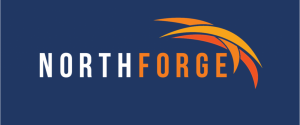 Its recruitment process is built on a number of steps, from initial screening, to online customized testing, to technical and whiteboard sessions, to interviews with both management and human resources. Emphasis on skills and technical expertise ensures a bias-free hiring process, while inclusionary and diversity practices support a culture built on respect towards cultural practices and working hours.
From the outset, a new employee is welcomed into the company culture. A fulsome, one-year onboarding process includes support throughout the immigration process by a dedicated immigration lawyer and a recruitment specialist; help in making a smooth transition thanks to relocation assistance; a detailed welcome package; a buddy program involving pairing up with an employee who share a similar cultural background; comprehensive training; and regular follow-up throughout the year.
Northforge's strong culture of mentorship and professional development ensures employee success, improvement and satisfaction. Employees are encouraged to write blogs and share their personal stories both internally and externally, with recognition for postings from the company president.
Northforge has built its reputation on hiring the best talent from around the world—for example, Canada, the U.S., Israel, Russia, India, China, Chile, Brazil, Italy, and Pakistan. Keeping that talent hinges on building a respectful, diverse and inclusive workplace that celebrates multiculturalism, connects employees from all backgrounds and faiths through special events and informal get-togethers, and helping individual employees achieve career success. With skilled immigrants comprising 75 per cent of its engineering architectural team, Northforge recognizes the integral role that its immigrant employees have played in its global success. Their significant contributions have helped build a strong foundation for company growth.