The Ottawa Hospital
Diversity in all its forms fuels the 21st century hospital.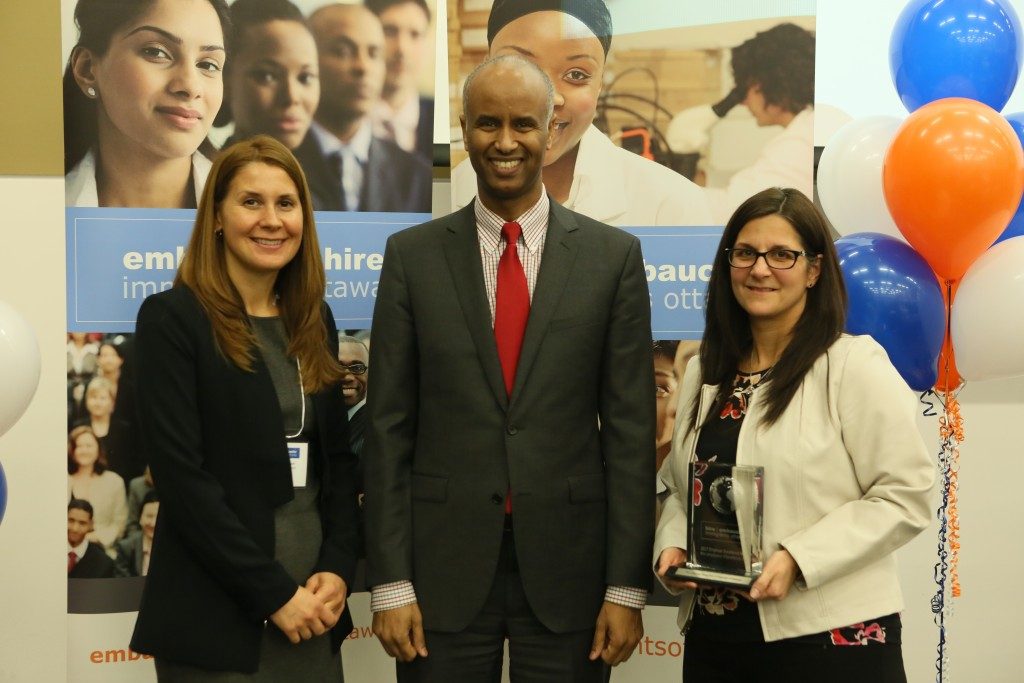 If you want to provide world-class care, you need a team that reflects the world.
That's the philosophy embraced by The Ottawa Hospital. TOH is one of Canada's largest learn-ing and research hospitals, with more than 1,100 beds, about 12,000 staff, and an annual budget around $1.2 billion.
The boundaries of medicine are being pushed on an almost daily basis. The population of the National Capital Region is constantly shifting as we welcome immigrants and refugees from around the world. Providing compassionate, quality care requires dedicated individuals who can cross the divides of faith, language and culture.
Like many organizations, TOH will also see an unprecedented rate of retirements in the next five to 10 years. Engaging with community programs and outside stakeholders, working with its union partners, elevating its recruitment practices, and valuing newcomers as potential employees is all key to bridging this talent gap.
TOH undert

akes initiatives to build a strong and inclusive leadership. The goal is to ensure ex-ecutives, hiring managers and staff at every level see the value of tapping into Ottawa's pool of new arrivals, to build a workforce for the future.
"At The Ottawa Hospital, staff are our most valuable resource. Consistent with our core values of Compassion, Working Together, Commitment to Quality and Respect of the individual, it is important to us that our staff reflects the diversity of the community we serve." "We are honored to be a recipient of the 2017 Employer Excellence Award." Said Renée Légaré, Executive VP, Human Resources, The Ottawa Hospital.
TOH staff take part in coaching events to help newcomers gain meaningful employment and in cross-cultural competency training for its recruiters. The hospital also invests in a formal onboarding process for immigrant employees, including a mandatory Corporate Orientation Program that has trained 2,941 new staff since January 2015.
Once on board, new hires take part in monthly one-on-one meetings – a confidential forum in which they can discuss challenges and obtain help to succeed in their new role.
It's all part of a larger strategy as TOH works to strengthen the quality of care and adapt to new innovations in service delivery, while at the same time learning to operate more cost-effectively. The hospital's efforts have already earned it recognition as one of Canada's top 10 most admired corporate cultures by Waterstone Human Capital.
By transforming how it delivers care, the hospital must also change how it can best lever the skills and knowledge of its staff and volunteers. A diverse and inclusive workforce directly impacts this.