OZ Optics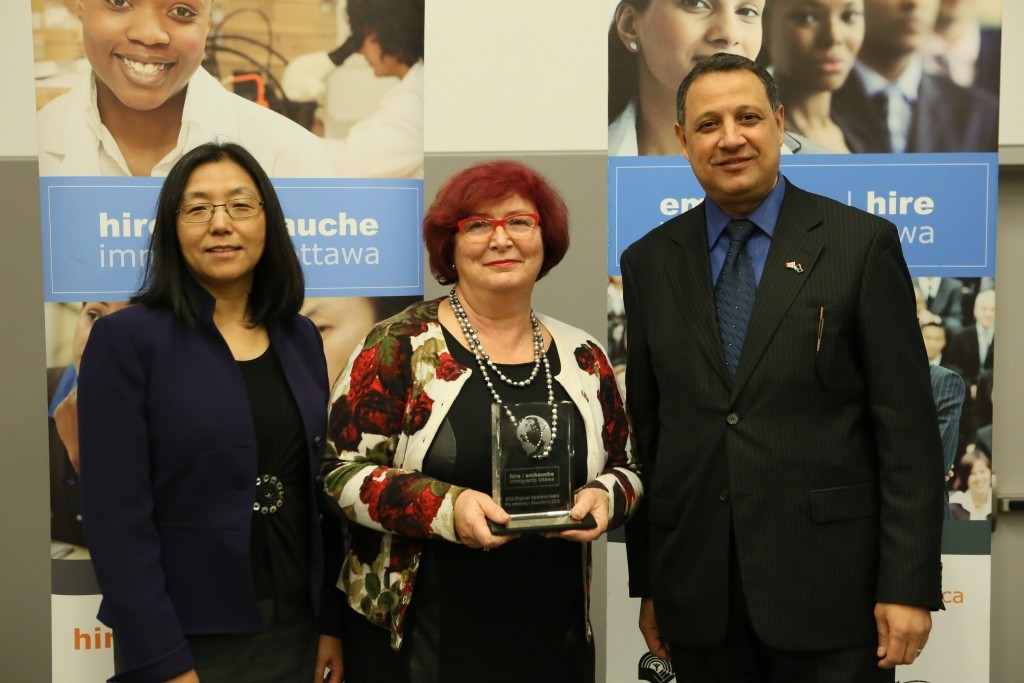 OZ Optics' staff directory says it all. More than 70 per cent of its employees are immigrants, representing 40 countries. Employees often refer to it as "UN Optics."
Over the past 30 years, OZ Optics has grown from a startup in founder Ömür Sezerman's kitchen into a global company with manufacturing operations in Turkey and China, in addition to its Stittsville HQ.
The customer base has grown to more than 10,000, spread across 60+ countries. OZ Optics' proprietary fiber optic sensor systems are used for remote monitoring of oil and gas pipelines, wells, refineries, bridges, dams, security fences and for fire detection.
"OZ Optics' diverse workforce has enabled us to weather the hi‐tech boom and bust of the early 2000s, overcome challenges posed by the world economic crisis in 2008‐2009 and enjoy sustained growth," said Zahide Sezerman, Vice-President, Human Resources. "Our people have made it possible for OZ Optics to remain one of the most innovative companies in its industry."
To attract immigrant talent, OZ Optics encourages referrals from existing employees, posts on Service Canada's job sites, attends international trade shows and advertises through multicultural community newspapers.
The onboarding process for new hires includes technical, corporate and health and safety training, coverage for other training opportunities to enhance skills, and other weekly and monthly training programs.
OZ Optics even tries to find jobs for the spouses of new immigrant employees to help families get settled faster, and provides one month of free accommodation on its premises. To help immigrants get established in the community, OZ Optics helps them connect with services such as banks, insurance agents and real estate brokers, as well as local community and religious groups.
On the job, OZ Optics ensures its kitchen and dining areas, and refreshment machines, accommodate different dietary requirements arising from cultural and religious practices. Meditation and prayer rooms are also available. Employees are encouraged to mingle and learn about each other through on-site fitness facilities and sports teams.
"I started working at OZ Optics in 1998," said IT manager Mehmet Camci, who immigrated from Turkey. "Over the years, I have been given many opportunities to take on a wide range of challenges and solve problems which have allowed me to stretch and grow. I feel respected and able to speak my mind. I, and my family, feel like members of a family called 'OZ'. My experience at OZ has made me very proud of being a Canadian citizen."