Le Centre préscolaire La Coccinelle d'Orléans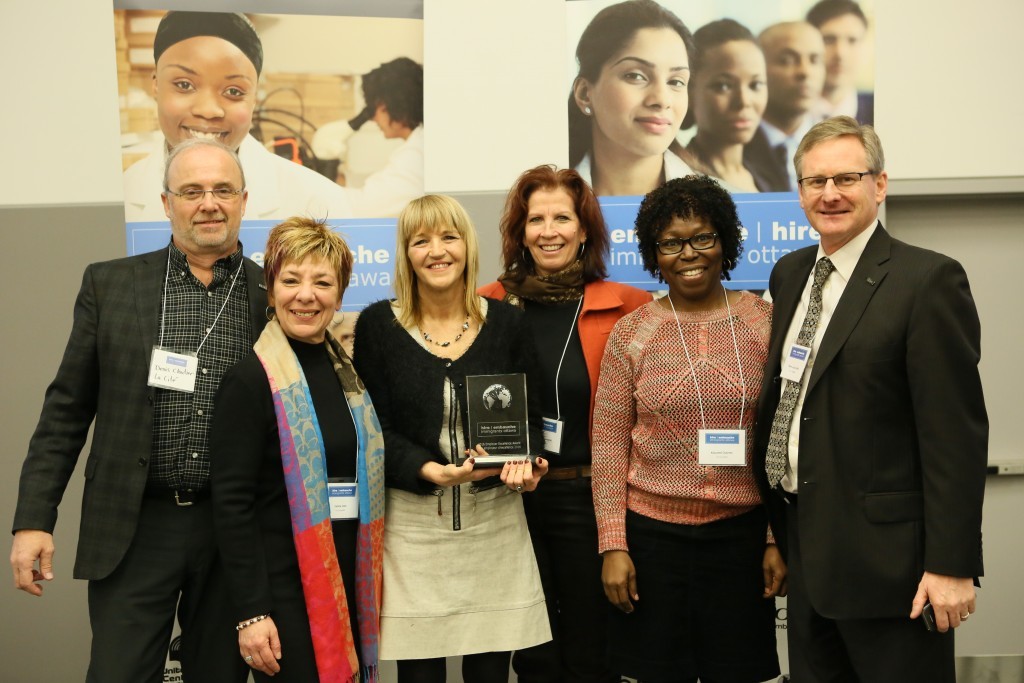 At le Centre préscolaire La Coccinelle d'Orléans, the hiring process is not what you might call conventional.
Interviews are carried out in a circle, with no table. Applicants are encouraged to talk about themselves using their intuition, either through an image, a colour or an object. This results in a more authentic exchange that makes people feel at ease and not judged.
La Coccinelle's motto, "spread your wings," applies to the staff as much as it does the clientele.
This not-for-profit operates eight daycare facilities in Orleans and Vars. In a city as multicultural as Ottawa, it only makes sense to build an equally diverse team of staff and program coordinators. Immigrants represent more than 35 per cent of La Coccinelle's 220-person workforce. Almost a third of those have, or are in the process of obtaining, their educator diploma.
"Recruiting immigrant employees has created a wonderful opportunity to leverage multiculturalism to innovate new and different ways of doing and (of being) into our HR programs," said Céline Côté, La Coccinelle's Manager, Human Resources. "Our immigrant staff help us create classroom environments that reflect the different cultures of families we serve. When children and parents enter a classroom and see that some educators have the same cultural background as themselves, this makes them feel reassured and breaks social isolation."
This helps ease the culture shock for newly arrived children and parents. For Canadian-born parents and children who use La Coccinelle's services, they get to experience other cultures to enrich their own multicultural experience.
Over the past four years, La Coccinelle has been working to become a destination employer by taking a skills-based approach to its recruitment. Programs, activities and approaches are intended to develop, enhance and recognize employees' diverse skills and talents.
Its onboarding process includes group information sessions, one-on-one meetings and peer-mentoring, and an integration guide new hires can use as a reference to help them acclimate to their new work environment.
Education is an ongoing process for everyone. La Coccinelle uses orientation, training and skills development sessions to manage and serve the diverse customs, habits, beliefs and religious affiliations of staff, parents and children.
Despite the constraints of provincial legislation, La Coccinelle does what it can to recognize international academic and professional competencies. It employs a salary integration policy that offers a higher pay rate, and has also created a special salary range called "Educator in training" for anyone pursuing a qualifying program of study.
La Coccinelle's efforts to embrace diversity and build a multicultural team has earned it the "L'immigrant, j'y crois" award and the "Bruno Gagnon" award from La Cité des affaires, three years running.