Hydro Ottawa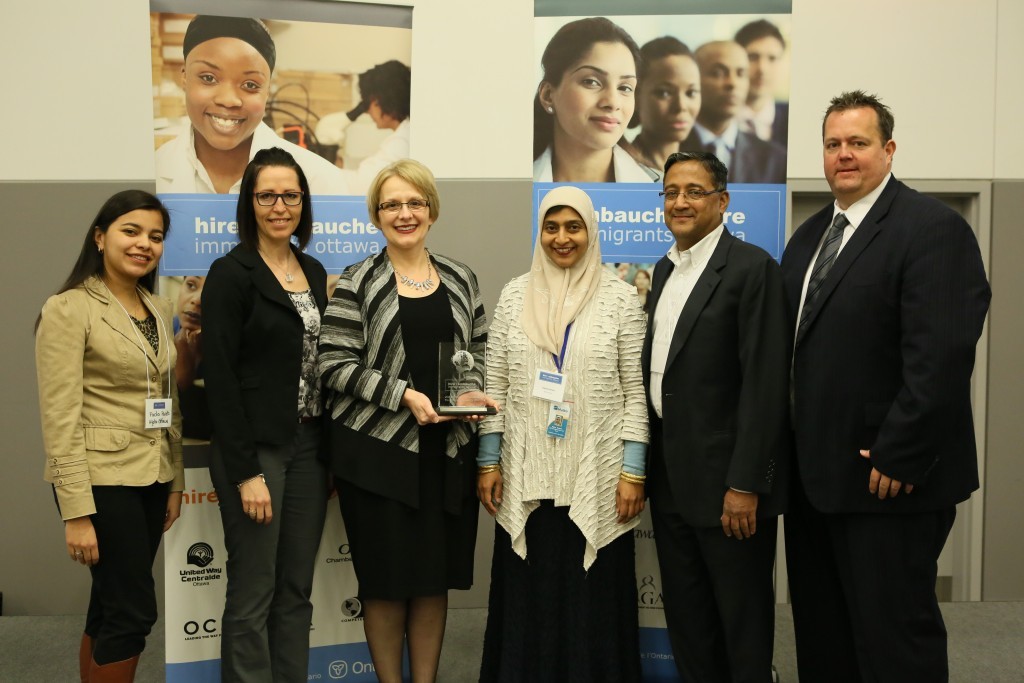 Employers across industries are challenged with the greatest demographic shift in the labour force as the boomer generation enters retirement.
Hydro Ottawa is no exception. About 44 per cent of its trade and technical workforce is set to retire over the next decade.
A few years ago, the utility created its first Diversity Plan, as part of its Talent Management Strategy, to attract qualified hires from a variety of groups – women, visible minorities, persons with disabilities, youth, LGBT, First Nations and New Canadians.
"The quality of our workforce is our strength," said Bryce Conrad, Hydro Ottawa President and Chief Executive Officer. "Diversity is essential to putting our customers at the centre of everything we do. By embracing a talented workforce that is reflective of the diversity of the communities we serve, we better understand the needs of our customers and offer additional customer value."
Growing an inclusive and diverse corporate culture also gives Hydro Ottawa access to a rich pool of fresh ideas and new perspectives, to improve its operations and service to the residents of Ottawa.
Hydro Ottawa's Diversity Plan is anchored by a series of initiatives to foster an underlying culture of inclusion practices in its workplace, address leadership alignment, ensure open communication and employee involvement, and deliver relevant training. The Plan also includes specific initiatives for target diversity groups, such as a Youth Council and a Pride Network.
To facilitate the recruitment of New Canadians, Hydro Ottawa:
Works with community organizations that strive to help immigrants secure meaningful employment.
Serves on the Employer Council of Champions with Hire Immigrants Ottawa, as well as one of its sub-committees.
Maintains a strong relationship with the YMCA-YWCA's Power of Trades, a pre-employment training program designed to help internationally trained tradespeople and immigrants access jobs and achieve Ontario certification in skilled trades.
Employ an improved screening process, to increase its pool of qualified skilled immigrant applicants and understand how foreign work experience can translate to a Canadian context.
A multi-pronged onboarding program that includes a New Hire Orientation and a series of e-learning courses for health and safety and customer service.
Hydro Ottawa and its management team make certain that all employees are part of the conversation.
"One of the things that we know about creating diverse and inclusive work environments is that all of our employees need to get involved and engage in meaningful conversations that spark curiosity, questions and learning about one another – our similarities and our differences," said Bryce.