Immigration to Ottawa is expected to grow exponentially
Are you ready to reach and recruit diverse talent for your organization?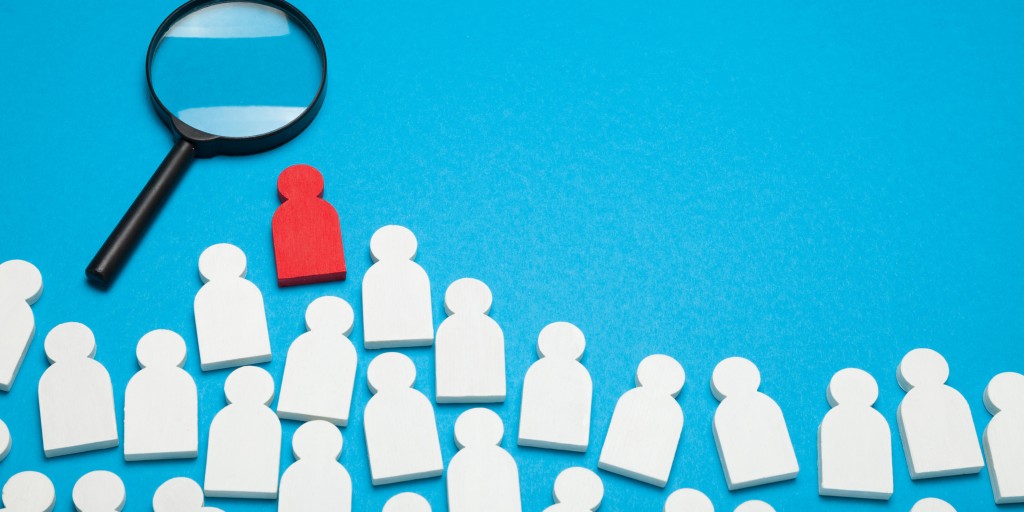 Newcomers to Ottawa – both international migrants and those coming from other Canadian cities – will account for 86.5% of population growth by 2036.[1] Last year, despite the pandemic and frequent border closures, Ottawa still welcomed over 6,000 immigrants. With federal immigration targets set to bring in over 400,000 immigrants per year over the next three years, the challenging cost of living in Canada's largest cities, and remote working opportunities, Ottawa is poised to welcome even more immigrants.
While immigrants are a critical pool of highly qualified talent in the city, Ottawa businesses continue to report that talent acquisition is a considerable challenge. A significant issue is the disconnect between the professional networks of employers, and those of immigrants. This is magnified during the pandemic, as newcomers to the city are faced with even greater barriers connecting to and navigating local professional networks.
During this time of social distancing and remote work, we need new strategies to connect employers with Ottawa's growing immigrant talent pool. At HIO's June 2021 Employer Learning Forum, employers and newcomers discussed practical strategies for employers to reach and recruit immigrant talent. There is no catch-all solution, and immigrants will be attracted to different organizations and opportunities for a diversity of reasons. Here are some tips to ensure you reach this diverse talent pool:
1. Connect with community partners and organizations working with newcomers. Immigrant service organizations and employment delivery centres provide free services to immigrant clients to help them settle and find work. Share your vacant postings with these organizations who have large databases of immigrant job seekers. Most of them will work with you to identify individuals who are a good match for the opening and support them to apply.
2. Participate or host online events for job seekers. Online job fairs or networking events provide an opportunity to showcase your organization and reach diverse talent who may not have otherwise found out about you. In collaboration with community partners, consider other ways to help your organization "be known" to immigrants (e.g., Coaching Events)
3. Strengthen representation and your organization's messaging online. Immigrant job seekers, like most job seekers, want to work in an organization where they feel a sense of belonging. To be attractive, the words, images, and actions of your organization online matter. Does your organization have a values statement about diversity, equity, and inclusion on the website? What images represent diversity and the values of your organization online?
4. Create opportunities for employees to strengthen community ties. Organizations can encourage and reward employees to volunteer and engage in the community (e.g., as mentors). These opportunities strengthen awareness and cultural competencies of existing staff, forge new diverse networks, and create broader exposure of your organization in the community.
5. Educate yourself about the challenges immigrants face and work to mitigate them in your organization. Are immigrants applying to vacant roles in your organization? Are they being screened out? A close examination may reveal opportunities to strengthen the recruitment and evaluation practices (e.g., are the qualifications aligned with the responsibilities of the position? Could someone obtain the required qualifications outside of Canada?) There are many great resources online, and free programs such as HIO's Cross-Cultural Competency workshops that can help in your learning journey!
6. Help build newcomers' networks and make connections. When you meet an immigrant job seeker, consider adding them to your LinkedIn. If you know about their qualifications and learn about what opportunities they are looking for, could you introduce them to any of your professional contacts? Even if this will not lead to a hire for your organization, helping to connect people with opportunities tends to come around to your benefit. Someone will remember how you fostered opportunities for others, and this will look good for your organization, and for you.

7. Focus on positive employee experiences. While reaching and recruiting talent is key, retention cannot be overlooked. Pay close attention to a strong onboarding experience for new employees and ensure that there are regular check-ins and opportunities for employees to share feedback and get involved. When immigrants, like any other staff, are included and feel valued and a part of the organization, they are likely to refer and encourage friends and others in their network to apply for job opportunities.
——–
[1] Conference Board of Canada. 2020. Economic Impact of Immigration in Ottawa-Gatineau