Lim Geomatics
Diversity Keeps the Innovation Engine Firing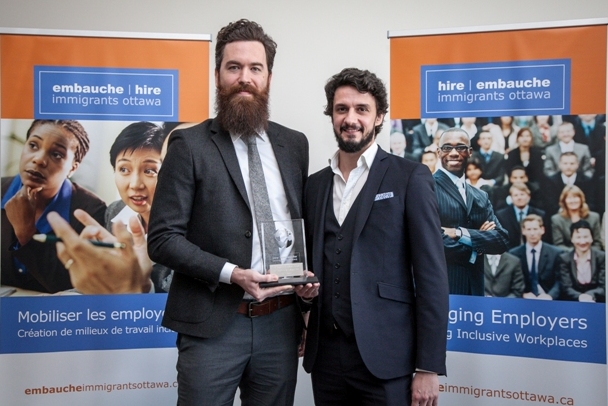 Lim Geomatics is a geospatial technology firm undergoing exponential growth. Lim Geomatics has become a global brand, recognized for creating innovative geospatial tools for various industries. In an industry where the competition for first-rate talent is fierce globally, finding and competing for the best people for the job means actively recruiting skilled immigrants and constantly improving training and retention for people of diverse backgrounds.
Recruiting skilled immigrants has played a major role in the company's success to date, as well as enriching the cosmopolitan culture and sense of community within the company. Lim Geomatics has implemented several strategies for attracting highly qualified professionals from across the world and they work to continuously refine recruitment and retention practices.
Networking events, key industry and government relationships, contacts at post-secondary institutions, summer student internships, employee referral programs, and online recruitment campaigns are some of the recruitment techniques that have enabled the company to attract diverse candidates and continue growing. With a mindset for talent and growth, Lim Geomatics' leadership, keeps an eye out for potential candidates in unexpected places and diverse venues, allowing the company to reach diverse individuals and provide opportunities to top talent.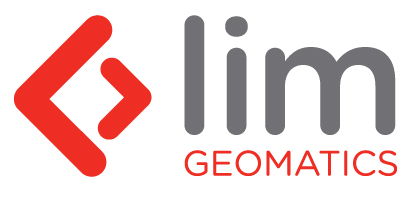 When screening applicants, Lim Geomatics organizes resumes based on skills and qualifications, prioritizing education and technical skills to ensure that a diverse range of applicants rise to the top during the hiring process, regardless of where they studied or are located. Lim Geomatics has also cultivated expertise in understanding and assessing international academic and professional credentials that are salient for the geospatial industry, allowing all diverse candidates a fair chance.
The organization also cultivates a strong culture of mentorship and professional development. The onboarding process consists of matching new hires with company veterans and welcoming them into the team's culture. This is especially valuable to new immigrants and supports Lim Geomatics impressive track record for employee retention. For ongoing professional growth, every employee is encouraged to seek out and attend up to three conferences, networking events or professional development courses each year. These can be located anywhere in the world, and have enabled Lim Geomatics staff to pursue professional opportunities, while also enhancing their cross-cultural experiences and enriching the organizational culture.
Lim Geomatics is a flexible employer, supporting and empowering employees travelling and working remotely across the country and around the world. This kind of flexible work environment also allows staff to observe religious or cultural celebrations outside of Canada's established statutory holiday schedule. It has also permitted several immigrants to work overseas for an extended period of time in order to spend time with their overseas family and community.
High-quality professionals, regardless of where they are from, have played an integral role in the growth of Lim Geomatics. The firm would not be where it is today, in a phase of exponential growth and innovation, without the unique skills and diverse backgrounds of skilled immigrant employees.