7 tips for onboarding immigrant employees in a virtual work setting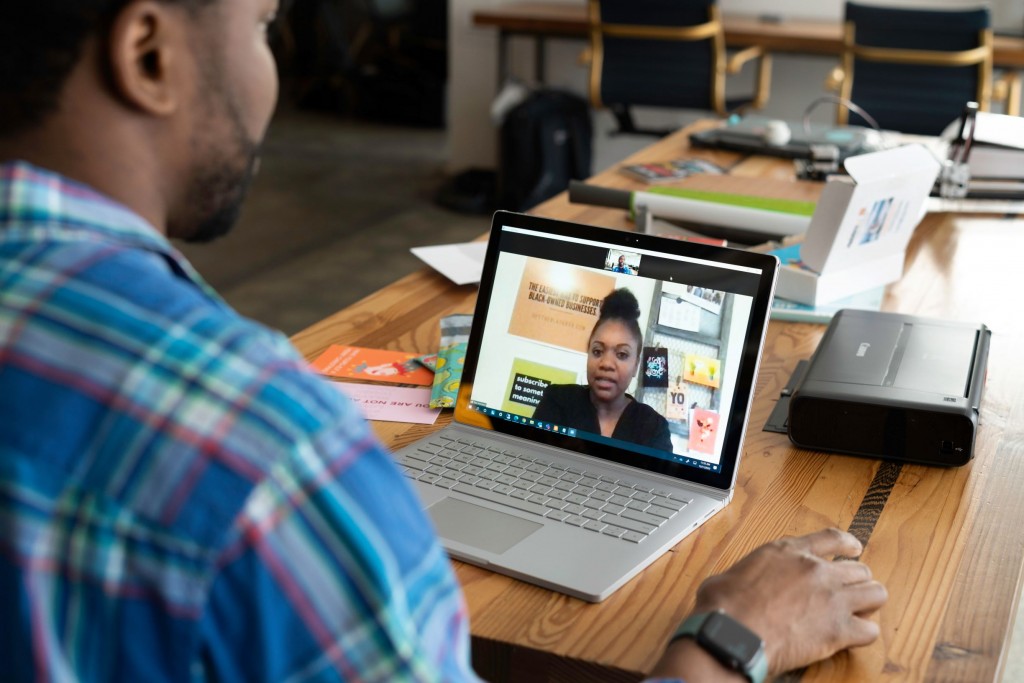 The pandemic has accelerated existing trends in remote work and it is expected that this trajectory will continue as more companies adapt to flexible and virtual work arrangements. Over the last year, many organizations have learned that it is not always a simple and seamless process to shift business functions and practices online. Activities that require significant relationship-building and trust, as well as a nuanced understanding of workplace culture are challenging in a virtual setting.
Onboarding new employees can be a challenge in the best of times, but this can be doubly so for immigrant workers who may be faced with additional burdens. These can include learning unwritten rules and a completely new work culture, working in a different language and learning common terminology and slang, and additional family pressures and stressors related to migration and working remotely. We know that when new employees are unsuccessfully onboarded into teams and within organizations, their performance suffers, their sense of engagement and belonging are stifled and ultimately, they move elsewhere. This is costly and inefficient for organizations and can negatively impact their reputation and brand.
As the Canadian government plans to welcome more than 400,000 immigrants this year, organizations can expect that a significant portion of new hires will be immigrants. As many organizations continue to operate virtually, learning and adopting good practices to effectively onboard immigrants will be crucial to their success.
Here are some quick tips you can consider incorporating into your onboarding strategy to achieve an efficient, welcoming, and rewarding process for onboarding immigrant employees in a virtual work setting.
1. Onboard in groups when possible – Group onboarding provides an easy way for new team members to get to know fellow employees quickly and it is often less intimidating than meeting people one on one. It also encourages a sense of belonging in a cohort – especially important since employees will be working from a remote location and not have face-to-face interaction.
2. Create a buddy system – Consider pairing new hires with an established colleague of similar lived or work experience in an informal – yet ongoing – peer support system. This will provide a comfortable connection to whom new employees can ask questions or turn to for help in navigating the work environment and culture and meeting other colleagues. Consider rotating the buddies to enable new employees to build relationships with more people in the organization where this possible.
3. Prioritize building relationships – Consider setting up a series of virtual informal team meetings or 'coffee/tea breaks' to make your new employee feel welcome from the start. These informal meetings offer an important glimpse into company culture and the often-unwritten ways that team members interact with each other and with management. For example – Do you address each other by first names or last names or use salutations like 'Sir' or 'Mrs.' Is the team environment casual or formal? Consider asking staff to leave both their cameras and mics on to allow for more "natural" engagement (e.g., laughter).
4. Create an inclusive and sensitive environment – It is important to remember that every immigrant employee has an individual story that he or she may or may not want to share. As you share employee welcome packets, introduce coworkers, and set workplace expectations, make sure that you are being inclusive, yet culturally sensitive and aware. Try to avoid using slang and acronyms or make assumptions that everyone is familiar with Canadian workplace customs and norms. For example, Canadians love small talk, other cultures may prefer a more direct approach or have different topics that are considered acceptable for small talk.
5. Set clear expectations – From a strictly work perspective, make sure new employees fully understand what tasks they are responsible for. Consider creating a weekly checklist or task board and offer regular feedback regarding their performance and any questions they may have. Ensure they know who and when to ask for clarification outside of those regular check-ins.
6. Evaluate your onboarding strategy regularly – A strategy is only as good as its effectiveness in achieving objectives, so check-in regularly with your new employees. Ask for their feedback on the onboarding process and consider any recommendations they may have to improve or change the process. This demonstrates interest in their opinions and builds trust.
7. Connect newcomers to services and resources – As part of the onboarding, provide information about local settlement services and supports available. The pandemic has impacted newcomers' ability to quickly meet people and connect to supports to help them settle with their families. Many employers are playing important roles in the integration process of their immigrant employees. Ensuring that new hires and their families are receiving the support they need to successfully settle will reduce stress and enable greater focus on work, learning and productivity.
Generally, the best remote onboarding practices ensure smooth transitions for both the employee and employer and leaves employees feeling welcome from the start. What remote onboarding strategies do you use in your organization? Please share your tips and strategies with us by email at: info@hireimmigrantsottawa.ca.
This blog was written by Sophia Lowe, Senior Manager, Policy and Research, Hire Immigrants Ottawa and Trisha Mitchell, MA student in Migration and Diaspora Studies, Carleton University during her placement with HIO-2021 Winter Semester.