Invest Ottawa: Making Ottawa a Future-Ready City by Connecting to Top Global Workforce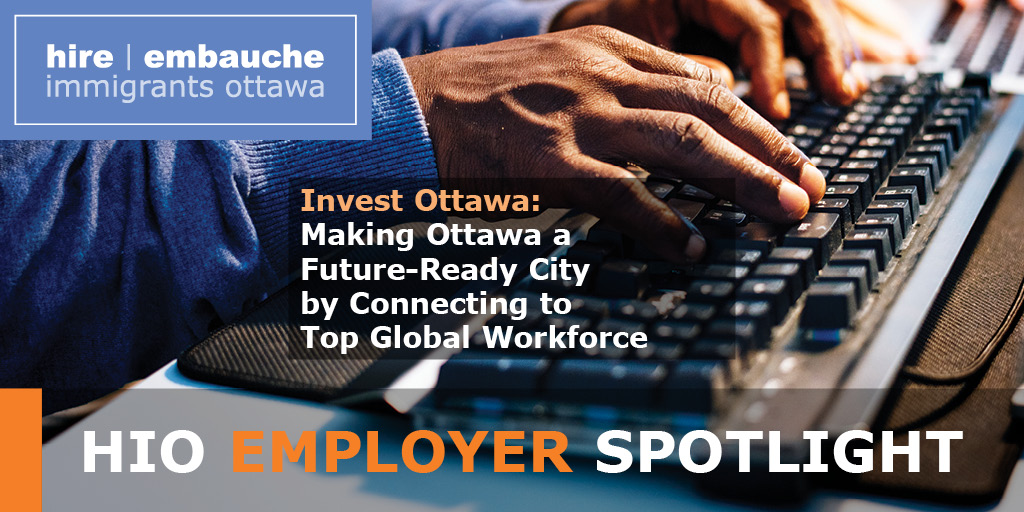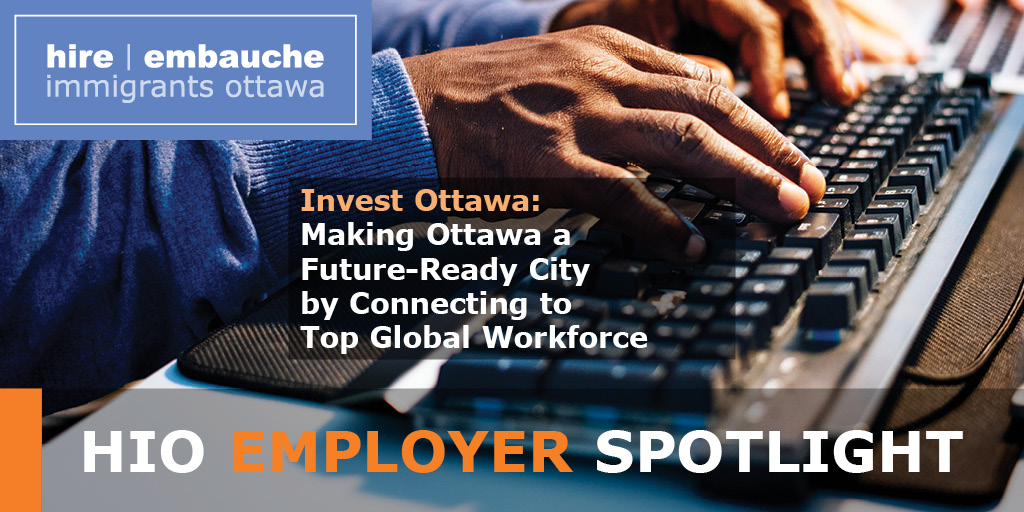 Invest Ottawa at a Glance
Invest Ottawa (IO) is the lead economic development agency for knowledge-based industries, facilitating economic growth and job creation in the City of Ottawa. Their goal is to help realize Ottawa's full potential as a globally-recognized, innovative and future-ready city – and the best place to learn, work, live, and play. IO delivers venture development and global expansion programs and services that catalyze the success of entrepreneurs and firms. Since 2012, IO has worked with thousands of entrepreneurs and companies, contributed to the creation of more than 9,714 jobs in Ottawa and attracted $862 million in domestic and foreign investment.
Diversifying the Talent Pipeline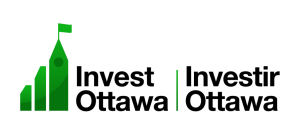 IO is committed to being an organization that reflects Ottawa's vibrancy and diversity, and that harnesses the values of inclusivity. IO has an internal Diversity, Equity and Inclusion Strategist who prioritizes: 1) developing business strategies to attract and better support small business clients from the five key equity-seeking groups, 2) designing an internal as well as a client-facing diversity, equity, inclusion and belonging strategy (DEI),  3) training and facilitating small-group discussion in order to build a more inclusive culture and address internal and organization-wide challenges, and 4) raising awareness and equipping people with the skills needed to meaningfully integrate DEI into their everyday roles. Through this internal work, they try to create a welcoming workplace and an organization that prioritizes DEI across its programming.
IO's Venture Development programs provide support to early-stage companies. Supports to these companies include training and mentoring in key operational areas such as human resources, where they help develop human resource policies, practices and strategies. IO emphasises the importance of diversity and inclusion with Ottawa's growing businesses through these services.
IO's Talent Program, which launched in July 2019, supports early-stage companies by providing comprehensive strategic talent management. This includes services that help firms with employer branding, recruitment marketing, employee retention and sourcing. For these companies to scale up and innovate, a diverse talent pipeline is needed. IO therefore works deliberately to recruit immigrant talent.
Working with Hire Immigrants Ottawa
IO has actively participated in a variety of HIO programming and events. Staff at IO have taken Cross Cultural Competency training to acquire the skills, insights, personal strategies and self-awareness needed to be respectful, inclusive, and effective managers and leaders in an intercultural workplace. Staff have also completed the Facilitating Cross-Cultural Change (FC3) Program which is designed to build an advanced foundation of cultural understanding to increase the effectiveness of workplace systems and interactions with colleagues and clients. A member of HIO's Employer Council of Champions, IO is part of a group of local leaders who are committed to championing the issue of skilled immigrant employment and inclusion. These training and engagement opportunities strengthen IO's ability to provide talent management, recruitment and growth support to enterprises in Ottawa through enhanced understanding of the role of immigrants to Ottawa's labour market and economy, and issues and resources related to the effective attraction and inclusion of immigrants to the knowledge sector in the city.
"We value getting to know various service providers in the community in HIO's network so we can cooperate and gain different perspectives. This is part of our community engagement imperative as an organization […] we have a strong partnership with HIO and we want to connect with newcomers," says Yoko Cooper, Talent Sourcer, IO.
The Talent Find
IO staff regularly participate in HIO events and come with positions in mind that they are looking to fill.  "We always like to meet candidates," Yoko shares. Last fall, Yoko had a role she looked to fill for a biotechnology company in Ottawa. "This position was unique because we were not seeking a tech expert, which is our area of expertise" says Yoko. In November 2019, she attended HIO's Employer Learning Forum event in downtown Ottawa where she saw a presentation by Catholic Centre for Immigrants' Career Transitions for Health Professionals, an employment preparation program for internationally trained health professionals to transition their skills and knowledge into healthcare-related roles in Ottawa. The Career Transitions program connected Yoko to an internationally trained doctor and after a round of interviews with this candidate, the technology company hired him for his medical expertise. "Because we went to HIO's event, I was opened up to new skilled clients," says Yoko.