HIO Communiqué

2017 Employer Council of Champions Summit and Awards
Celebrating 10 years of Employer Engagement for Immigrant Employment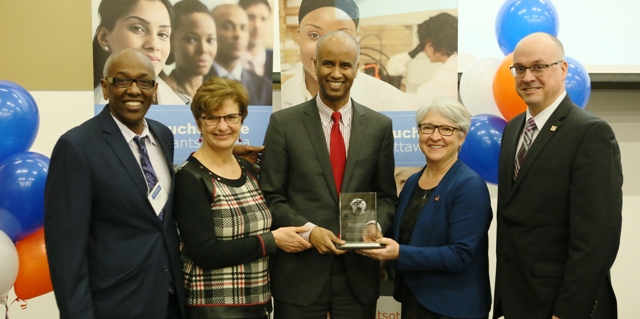 Over 150 employers, civic leaders and stakeholders came together to celebrate the 10th anniversary of Hire Immigrants Ottawa at the Employer Council of Champions Summit, held March 7 and 8, 2017, in Ottawa. The event highlighted a decade of accomplishments in fostering and championing solutions for immigrant employment in Ottawa. More…including speakers' videos.
---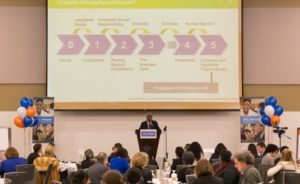 Maximizing Difference: Defining Inclusion and Human Equity
Trevor Wilson, Author and Global Human Equity Strategist, facilitated a half-day workshop at the 2017 Employer Summit.
Workshop Summary and Resources…
---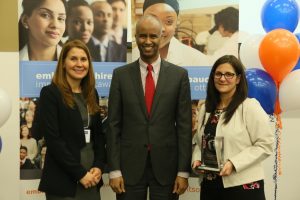 2017 Employers of Excellence
Le Conseil des écoles publiques de l'Est de l'Ontario (CÉPEO) and The Ottawa Hospital (TOH) were recognized with Employer Excellence Awards for their outstanding practices in the recruitment and retention of skilled immigrants in their workplaces.
Award winners profile and videos…
---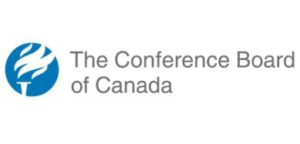 Canadian Immigration Summit 2017
Join key immigration leaders and practitioners at the 3rd annual Canadian Immigration Summit to discuss innovations that will help build Canada's future immigration system. May 9-10, in Ottawa.
---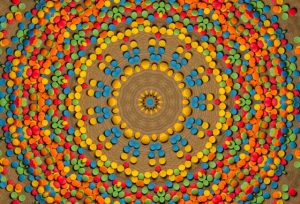 Cultural Competency Training for Employers
Cross-cultural competency is the key to creating and managing diverse and inclusive workplaces. In today's competitive economy, it is not just an essential skill, it is a business imperative.
Register for a Training session. It's FREE!
Download the 2017 spring and summer schedule.
---
Read past issues.
2016     November     June     March     February
Signup to receive the HIO Communiqué to keep up to date with information about upcoming events, program updates, news and issues of interest.
If you have difficulty registering online, please email your information to: info@hireimmigrantsottawa.ca