Employer Learning Forum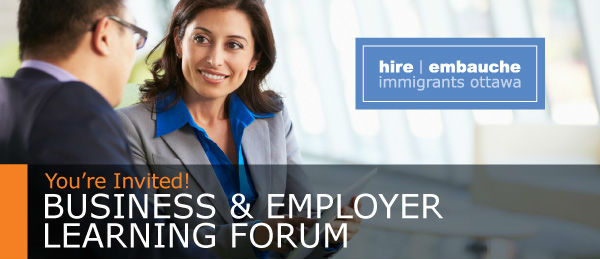 July 21, 2020
Virtual Employer Learning Forum – Summer 2020
Diversity and Inclusion Matters in a Time of Crisis
As the economy begins to reopen, businesses are considering the enormous challenge of how to restart their operations while ensuring the safety of their employees and clients. This critical moment in history, with unexpected levels of uncertainty and risks offers a compelling opportunity to plan and build a strong and inclusive workforce.
Research shows that Diversity and Inclusion will be a critical differentiator in how businesses seek innovative solutions for conducting business in the new economy. Those able to draw on the wealth of perspectives from their diverse teams and create a sense of belonging, will be better positioned at building connections among their virtual teams to collaborate effectively across physical distance and video screens. Immigrant employees a key component to this diversity, offering unique perspectives and experiences that can contribute to business reimagination.
Join our panel of experts who will share tips and strategies on how to build inclusive workplaces in the recovering economy.
Participants can expect to learn:
Why diversity and inclusion are key to business recovery and success in a time of crisis
How employers can support diverse employees during this challenging times
How businesses are navigating the disruption and transition by leveraging the talents of their diverse employees
 WHEN: Tuesday, July 21, 2020 (1:30 PM to 3:00 PM)
REGISTER: Online
ADMISSION: FREE – Advance Registration is Mandatory by July 20, 2020
AUDIENCE: Employers, Small to Medium-size Enterprises, HR Practitioners and Managers.
For additional information, please contact us at events@hireimmigrantsottawa.ca