Employer Learning Forum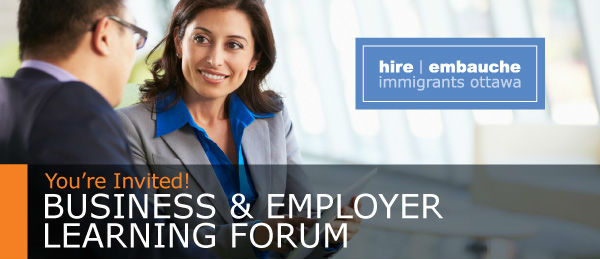 June 29, 2017
Accessing Global Talent Overseas or Locally.
Are you an employer interested in bringing skilled immigrants from overseas or connecting with global talent already in Canada?
Hire Immigrants Ottawa invites you to an Employer Learning Forum on accessing global talent. A panel of experts and practitioners will share information about the federal immigration streams for bringing in global talent from abroad and local programs and resources employers can use to recruit, hire and effectively integrate skilled immigrants into the workplace.
Speakers
Steven Owens
Immigration, Refugees and Citizenship Canada (IRCC)
Heidi Hauver
Harrison O'Sullivan Consulting Inc.
Warren L. Creates, B.A. LLB
Perley-Robertson, Hill & McDougal LLP/s.r.l.
Ryan Gibson
Invest Ottawa   
Participants can expect:
To learn about the Federal Fast Track and Express Entry programs
To learn about the local pool of global talent and resources to support employers more effectively hire and integrate immigrants into the workplace.
To gain insights from employers with first hand experience using these programs and resources.
An opportunity to network with peers, programs and service providers, and skilled immigrants.
WHEN: Thursday, June 29, 2017 (1:00PM to 3:30PM)
WHERE: Export Development Canada (EDC) 150 Slater Street, Ottawa, ON K1A 1K3
ADMISSION: FREE – Advance Registration is Mandatory by Thursday, June 22, 2017 (there will be no registration at the door)
REGISTER: Online or by email at: events@hireimmigrantsottawa.ca
AUDIENCE: Employers, Small to Medium-size Enterprises, HR Practitioners and Managers.
For additional information, please contact Lorena Costa at: events@hireimmigrantsottawa.ca or       613-228-6715.