Employer Success Stories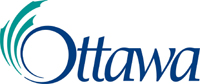 The City of Ottawa is committed to ensuring that its workforce is qualified and reflective ofthe community it serves. Since 2002, when Council approved the Equity and Diversity policy, the City has taken proactive measures that focus on outreach to promote awareness of employment opportunities at the City and explore avenues through which to attract skilled immigrants and visible minorities.

Key measures include: continually examining workforce gaps to see where there is under-representation; introducing new programs such as work placement initiatives; diversity training for management; accommodating employees' needs, whether through flex hours or religious accommodation policies; and working with outside groups such as LASI World Skills' Ottawa Job Match Network to access skilled immigrants.

Serving as an overarching principle is the City's Equity and Inclusion Lens. This tool promotes equity by guiding the creation of bias-free policies, programs and services that address systemic barriers to the recruitment of skilled immigrants and other under-represented groups. It is a blueprint for municipal staff to follow and adhere to — and it is having a positive impact on the City's ability to transform its workplace into one that reflects the diverse population that it serves.

"Our ultimate goal is to offer a harmonious workplace for everyone," says Lois Emburg, Program Manager, Diversity and Employment Equity Program, City of Ottawa. "Each group of individuals has different needs, expectations and challenges. We are continuously improving in the areas of recruitment and integration of groups such as immigrants and visible minorities. That's where our key measures, our Lens and our relationships with organizations like Hire Immigrants Ottawa come in." The City of Ottawa is a member of Hire Immigrant Ottawa's Employer Council of Champions and the Public Sector Working Group.

Recognizing that skilled talent comes in many forms, the City of Ottawa actively participates in work placement initiatives to provide newcomers with valuable Canadian work experience. These work placements are offered through bridging programs at local educational institutions.

The City also proactively advertises its postings through a variety of diversity-focused networks to drive qualified and diverse candidates to the City. Some of these include: hosting a public-sector coaching event at City Hall to help new immigrants with job search advice; holding outreach and information sessions with cultural community groups to promote employment opportunities; and participating in Y Employment Access Centre's job fairs for newcomers. Additionally, the City attends community events such as the Muslim Festival as a way of reaching out to Ottawa's diverse population and celebrates Multiculturalism Day to recognize the city's rich cultural mosaic.
The City received a 2010 Employer Excellence Award in recognition of its outstanding practices in the recruitment of skilled immigrants.

Read the story of Eugene Luanda, a skilled immigrant employee of the City of Ottawa.