Iversoft
Opening Doors to Immigrant Talent.
Iversoft
is a software development company that provides expert digital product strategy, mobile app and web development services for organizations looking to elevate their business and adapt to the digital world. Recruiting immigrant employees has brought new skills, expertise and diverse perspectives to Iversoft, strengthening the creativity, innovation and competitive edge of the organization. One of Iversoft's deepest organizational values is that "a good idea can come
from anywhere," serving as a reminder and a promise to employees that everyone's voice and ideas matter.
In order to recruit a diversity of candidates, Iversoft works with local immigrants serving organizations, including World Skills Employment Centre and Women IT Teleworkers (WITT), to share postings and widen their network and reach. Careful attention is taken to design job postings and interviews that focus on skills and experience and aim to ease anxieties. Education requirements are removed from postings, supporting more qualified individuals to self-select to apply. Iversoft does not screen job applicants for Canadian work experience. Candidates are encouraged to share their valuable international experience.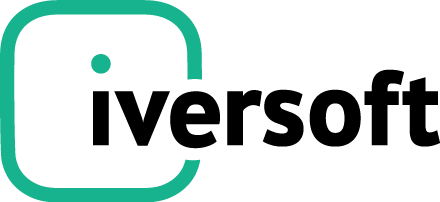 Iversoft has an extensive onboarding program to support new employees and provide ongoing opportunities for employees to develop their skills and foster strong communication and working relationships. Iversoft fosters a curious and open culture where employees are encouraged to ask questions about their new position, processes and the company's culture. New employees are paired with a peer buddy who has experienced being new in the position and can help answer ongoing questions. This buddy also attends initial meetings with the new hire to help explain expectations and breakdown information. After initial orientation, employees receive a digital copy of all orientation materials and a success guide that clearly breaks down the first day, week, month, and 90 days in their new role so expectations are always clear.
"Iversoft is thrilled to receive the 2021 Employer Excellence Award. While Diversity and Inclusion has always been part of our HR philosophy, being recognized in such an uncertain year means a lot," said Steph Barlow, Director of People and Culture. "We have greatly benefited from incredible immigrant talent, and we hope to encourage other employers to support these candidates."
Iversoft maximizes the success of immigrant employees through a thorough and ongoing check-in system and a culture of open communication. Employees have bi-weekly check-ins with
managers to discuss pain points and how the company can remove roadblocks to success. There are additional HR touchpoints with new employees at the 1-month and 3-month marks and channels available for anonymous feedback and to ask questions.
Iversoft strives to be a people-first company that works with all employees to create and foster a culture of belonging and actively seeks open communication and feedback. There are multiple outlets tailored to various communication styles to solicit feedback. The variety of check-ins have not only supported immigrant employees to hit the ground running in their roles but provided invaluable feedback to Iversoft to revisit and revise policies to strengthen the work culture and environment for all employees.